From the Shelf
The Last Days of Winter: Groundhog Day Reads
Happy Groundhog Day, all! On this North American holiday, we wait with bated breath to see if the groundhog will spot his shadow. Whether his prediction this year marks the beginning of the end of winter or leads us to believe we'll have even more weeks of frigid temps, we celebrate the last of the cold and snow with these winter-themed reads: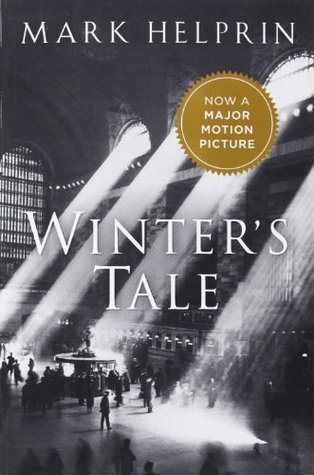 Mark Helprin's Winter's Tale (not to be confused with the Shakespeare play The Winter's Tale) opens on a cold, blustery, snow-covered New York City in the early 20th century as Peter Lake attempts to break into an empty uptown mansion. The novel is much more than a heist story, however, as Helprin expertly weaves fantastical elements into the real-life fiber of historical New York, resulting in a whimsical and kaleidoscopic work of literary fiction.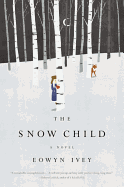 In her debut novel, The Snow Child, Alaskan novelist Eowyn Ivey reimagines the snow maiden folk tale in which a young girl comes to life from a statue of snow. Scenes of the rough-and-tumble Alaskan winters will leave non-Alaskan readers grateful for the comparatively mild winters we face elsewhere, while Ivey's heartfelt story of love, family and belonging will warm frozen hearts.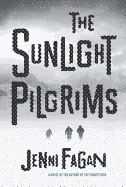 The Sunlight Pilgrims is set in the not-too-distant future of 2020. Jenni Fagan (The Panopticon) introduces readers to a world transformed by climate change, with temperatures around the world plummeting to dangerous, record-breaking lows. Set against this backdrop of a dawning ice age are three town misfits whose lives collide in unexpected ways. Fagan asks big questions about what it means to belong, to love and to be loved--and whether or not the answers to those even matter at the end of the world as we know it. (Spoiler alert: they do.) --Kerry McHugh, blogger at Entomology of a Bookworm

In this Issue...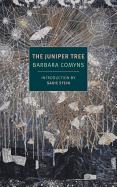 A Brothers Grimm fairy tale recast in 1980s London features a single mother fighting against long odds for her place in the world.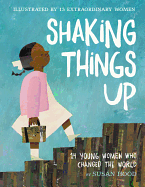 Susan Hood and 13 incredible female illustrators highlight the lives of 14 extraordinary women.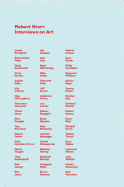 by Francesca Pietropaolo, editor
Immerse yourself in the contemporary art world through probing interviews with artistic luminaries and rising stars.
Review by Subjects:
Fiction ⋅ Mystery & Thriller ⋅ Biography & Memoir ⋅ History ⋅ Children's & Young Adult ⋅ Art & Photography

Book Candy
New Words from the OED
The Oxford English Dictionary's "new words include 'mansplaining' but steer clear of 'poomageddon,' " the Guardian noted.
---
The Rookery, Chicago's pop-up bar inspired by Stephen King's The Shining, is open until February 10, Mental Floss wrote.
---
In 90 seconds, bestselling author Diana Gabaldon "explains how she crafts a sentence" during an interview filmed at the Random House Open House, in conversation with Julie Kosin, editor at Harper's Bazaar.
---
Are you ready to order? Quirk Books cooked up some "book and grilled cheese pairings."
---
Lit Hub tuned up "11 pop songs for literary people."
---
If you do 19/29 of these things then you should own a library," according to Buzzfeed.

Great Reads
Rediscover: The Prime of Miss Jean Brodie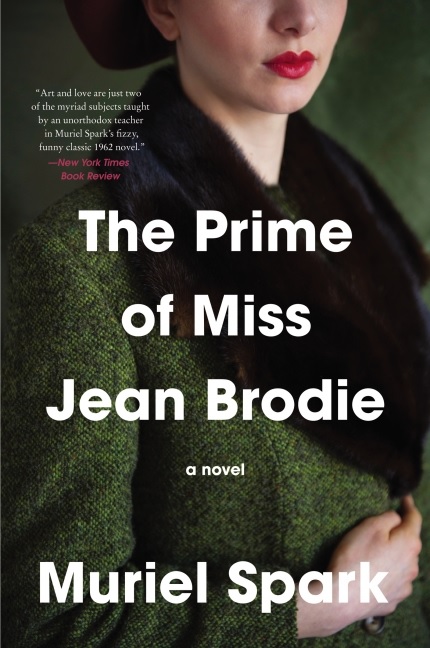 Yesterday marked the 100th birthday of Scottish author, essayist and poet Muriel Spark (1918-2006). Her most famous work, The Prime of Miss Jean Brodie (1961), was number 76 on Modern Library's list of the 100 best English-language novels of the 20th century. It takes place in 1930s Edinburgh, where an outgoing teacher, Miss Jean Brodie, self-described as "in her prime," takes a special interest in several pupils at the Marcia Blaine School for Girls. These six students quickly become the "Brodie set," connected to each other and their teacher by Miss Brodie's unorthodox lessons. The novel follows the Brodie set and Miss Brodie through their school years and via flash forwards, to when one among them helps ruin Miss Brodie's teaching career.
The Prime of Miss Jean Brodie incorporates autobiographical details from Spark's life. Miss Brodie was modeled in part on Christina Kay, Spark's teacher for two years at James Gillespie's School for Girls, whose idiosyncrasies included hanging up posters of Renaissance paintings alongside pro-fascist images. Spark's conversion from Anglican to Roman Catholic also occurs in the favored girl among the Brodie set (and is a recurring theme in Spark's other work). In 1969, The Prime of Miss Jean Brodie was turned into a popular film starring Maggie Smith as Jean Brodie, for which she received an Academy Award for Best Actress. On February 6, 2018, Harper Perennial Modern Classics will publish a new paperback edition of The Prime of Miss Jean Brodie ($13.99, 9780061711299). -Tobias Mutter
The Writer's Life
Ingrid Nunez: A Love Letter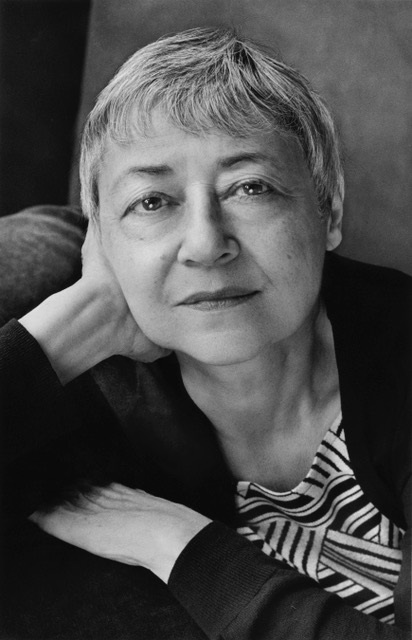 photo: Marion Ettlinger
Sigrid Nunez is the author of seven books and many short stories and essays, and she teaches writing. She's received a Whiting Award, the Rome Prize in Literature and a Berlin Prize fellowship. In Sempre Susan, Nunez wrote a revealing memoir about Susan Sontag, an American writer, filmmaker, teacher and political activist who played a significant role in Nunez's personal and professional life. In her new novel, The Friend (see our review below), Nunez explores the bond between a grief-stricken woman and a dog she reluctantly agrees to foster after the death of her mentor and friend.

Suicide, writing and dogs form the basis of this novel.

Yes, in recent years I happened to learn that a number of people I knew had been obsessing about suicide. Not that they were actually planning to do it, but it seemed to be always on their minds. And in fact, very sadly, one of those people has since taken his own life. So that was one very important thread. Another thread was my work as a writing teacher and the idea of literary mentorship. And then I've always been interested in human-animal companionship. I saw a way to explore all these subjects in one novel.

Did you know from the start that a dog--Apollo--would be the cornerstone of The Friend?

I can't remember exactly at what point Apollo became such an important part of the story, but he's based on dogs I've known in real life.

What's been your experience with dogs?

I've always loved dogs. It was one of the great "unhappinesses" of my childhood that we lived in a place where no dogs were allowed. Later, around the time I went to college, my family had a Great Dane, and I had a dog whose sire was a Great Dane when I was in my 20s.

Is your history with Great Danes why you chose to create Apollo as a Harlequin Great Dane in the novel?

I was drawn to the idea of an exceptionally large and visually striking animal.

Many of your novels are written in a very intimate, first-person point of view. Do you find it easier, more accessible, to write in this voice?

It's not really a question of what's easier or more accessible but rather which point of view best suits a particular story. In The Friend, for example, from the beginning I knew I wanted an intimate, first-person voice. To be more precise, I wanted the narrative to sound like a letter, and not just any letter but a love letter. That was the tone I was going for: intimate, hushed, urgent.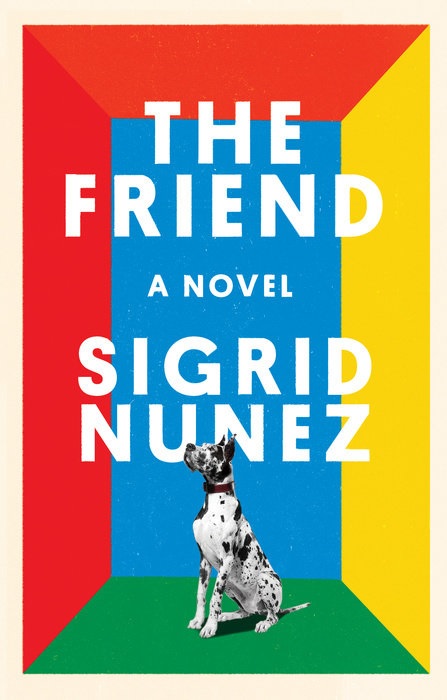 An unnamed speaker narrates The Friend. And many other characters are also unnamed. Why?

To name or not to name a fictional character isn't a choice that I make beforehand. It's something intuitive that comes with the writing. In writing The Friend, any time I thought about inventing a name for a human character it struck a false note, and I was immediately compelled to get rid of it.

The Friend is rooted in the challenges of a writer's life. There's a quote in the book: "Some would say that, after all, the one sure way for an artist to know his work had failed was if everyone 'got' it." What's your feeling about this idea?

I would say that if everyone likes and approves of a certain work, it can't be very interesting. Oscar Wilde was right: "Diversity of opinion about a work of art shows that the work is new, complex, and vital. When critics disagree, the artist is in accord with himself."

How did writing The Friend differ from writing Sempre Susan?

In many ways, writing the memoir was easier than writing the novel for the simple reason that I didn't have to invent anything. I already had the story and the characters. But in other ways the process was much the same: a struggle to find the right words and the right order of words to make the narrative as effective as possible.

Your novels are unified by themes of death and grief and an inherent lack of understanding between people, yet a sincere need for protagonists to try to understand people and circumstances anyway. What draws you to these ideas and why?

These are some of the most important aspects of human experience, matters that touch us all. It seems to me only natural that this would be the material a novelist would want to grapple with and that people would want to read about.

If you could not be a writer and/or teacher of writing, what career path would you choose?

This is something I touch on in The Friend. My love for animals has always been very strong. I love all animals and am fascinated by animal behavior. I may very well have missed my true calling. I often wish I had pursued some career that had to do with the study, care or training of animals. I think I would have found much fulfillment in such work.

What can readers expect from you next?

I'm about 50 pages into a new novel, which has a narrative voice very similar to that of The Friend.

Will the new novel include another dog?

No. No animals this time--at least, not yet. --Kathleen Gerard, blogger at Reading Between the Lines.
Book Reviews
Fiction

New York Review Books, $14.95, paperback, 192p., 9781681371313
Riverhead Books, $25, hardcover, 224p., 9780735219441
W.W. Norton, $25.95, hardcover, 256p., 9780393608533
Bloomsbury, $18, hardcover, 112p., 9781635571301
ONEWorld Publications, $15.99, paperback, 176p., 9781786072825
Mystery & Thriller
Ballantine Books, $26, hardcover, 304p., 9781524797027
Berkley, $26, hardcover, 320p., 9780451476173
Biography & Memoir
St. Martin's Press, $29.99, hardcover, 528p., 9781250128010
History
Ecco, $35, hardcover, 560p., 9780062427267
Children's & Young Adult

Harper, $18.99, hardcover, 40p., ages 5-9, 9780062699459
Little Simon, $7.99, board books, 26p., ages 2-4, 9781534405639
Art & Photography

HENI Publishing, $45, hardcover, 900p., 9780993010354
--- SPECIAL ADVERTORIAL OFFERINGS ---

Everything I Know About You


by Barbara Dee


Dear Reader,

Like my award-winning 2017 middle grade novels, STAR-CROSSED and HALFWAY NORMAL, my newest, EVERYTHING I KNOW ABOUT YOU, treats a serious topic--tween eating disorders--in an entertaining, kid-friendly way. During the seventh grade trip to Washington, math nerd Tally suspects roommate Ava has an eating disorder. Is Ava's secret hers to keep?

Elly Swartz (Smart Cookie) calls EVERYTHING, "A beautiful and meaningful book that will be loved by many and needed in school libraries."

"A poignant and hilarious slice of middle-grade life." -- Kirkus

Happy reading!

Email barbara@barbaradeebooks.com to enter to win a copy.

Barbara Dee






PUBLISHER:
Aladdin/S&S

PUB DATE:
June 19, 2018

ISBN:
9781534405073

TYPE OF BOOK:
Middle Grade

PRICE:
$17.99
Summer Supper


by Rubin Pfeffer


Dear Reader,

SUMMER SUPPER sees stars! "Vivid colors, a multiracial cast, and seamless alliteration make this book a wonderful read."—*Kirkus. "…this farm-to-table picture book is a lively classroom read-aloud choice."—*Booklist.

I'm fascinated by the way picture books magically merge story, information, illustration, and design into a reading experience. SUMMER SUPPER was an idea planted by rolling an alliteration in my head of "sun, soil, seed" and letting that grow into the full story of a joyful group whose hard work and tender care yield bountiful meals and reasons to be to be thankful. " a vibrant celebration of gardening, nature's bounty, family, cooperation—and the letter S." I hope readers will eat this up and agree that it's "a simple, satisfying—and ultimately sweet—offering." —Publishers Weekly.

Rubin Pfeffer






PUBLISHER:
Random House

PUB DATE:
May 8, 2018

ISBN:
9781524714642

TYPE OF BOOK:
Picture Book

PRICE:
$17.99